The term "hotspotting" has been used interchangeably and across multiple health care disciplines. Perhaps the clearest example of hotspotting can be demonstrated by the tracking of EMS (first responder) runs in a pre-defined geographic area. The precise definition of what first responders attend to, particularly through near-real-time analytics, can provide valuable insights into public health trends in various communities. In the context of drug overdose rates, with the appropriate data analytic capabilities in place, communities can track specific neighborhoods where overdoses may be occurring at an alarming rate. Additionally, as demonstrated in an October 2020 report from the City of Providence, Rhode Island, the city was able to determine whether EMS runs tied to drug overdoses were dispatching to public or private spaces, thus providing valuable insights into how the city would approach the issue from a short and long term strategy perspective.
Hotspotting data analytic capabilities can certainly impact decisions concerning developing clinical and treatment expansion strategies. Valuable insights can be gleaned to develop both short and long-range planning efforts to galvanize resources across geo-specific regions, fostering a shared commitment to improving the health and well-being of communities. The COVID-19 pandemic response is an excellent example of how hotspotting functionally has been leveraged to provide public health officials and the general public with valuable insights into geographic areas of concern and the potential need for additional resources to prevent further spread of the illness. Another example includes a November 2014 Scott County, Indiana, community health crisis (Lancet HIV). At that time, a cluster of HIV infections was detected through the Indiana State Department of Health among people who inject drugs, with a total of 215 HIV infections eventually attributed to the outbreak. The community responded by embracing a harm reduction approach that included a syringe exchange program, ultimately leading to a reduction in the spread of HIV.
Alliance for Addiction Payment Reform participant Staten Island Performing Provider System (SI PPS) has endeavored to leverage hotspotting and predictive analytics functionality in a targeted effort to reduce overdose rates in their community. Overdose rates on Staten Island are about 170 percent higher than the national rate and the second highest (highest rate per capita) among New York City's five boroughs. The prime drivers for launching and sustaining the program were "improvement and innovation in the early diagnosis, treatment, and recovery options available to patients" and reaching goals for driving down overdose rates and saving lives. The Secure Future Project and SI PPS/Northwell Health fund the hotspotting program. The evidence-based, data-driven initiative aims to leverage predictive analytics to identify and engage individuals at the highest risk of overdose before an adverse event. The program utilizes a person-centered care management model and alternative payment models to incentivize comprehensive and value-based care.
To date, the program has yielded an 81 percent reduction in non-fatal overdoses among its clients – an extraordinary result that has led to lives being saved.
To learn more, I met with Dr. Joseph Conte, the Executive Director at the Staten Island Performing Provider System, to discuss their hotspotting program and its ability to drive down overdose rates in their community.
Eric (Alliance for Addiction Payment Reform): Joe, thanks so much for taking the time to meet with me regarding the incredible work your organization has been doing in Staten Island through leveraging hotspotting to address drug addiction and overdose deaths. First, can you take a moment to describe in relatively simple terms what hotspotting is?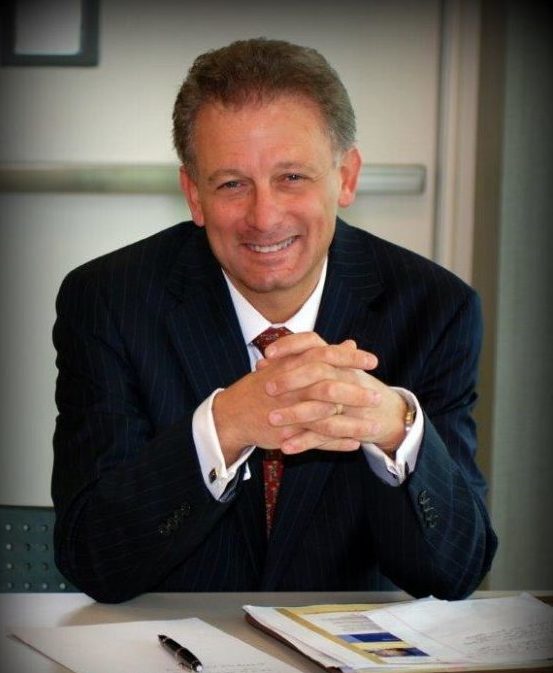 Hotspotting is a strategy to improve the health outcomes of a population while reducing the cost of healthcare by providing high-quality, personalized medical and social services to the highest-risk population.  This population is typically also the highest-cost patients.
Eric: Tell us how you arrived at leveraging hotspotting as a tool to address drug addiction and overdose deaths in your community.
Joe: Staten Island was identified as the epicenter of the opioid epidemic for NYC, with the highest per capita death rate in 2015. Coupled with the skyrocketing national trends of over 110,000 overdose deaths annually, responding to this crisis by conventional means clearly was not going to work. These data points, coupled with the lethality of the nation's illicit drug supply, heightened the PPS focus on preventing overdoses and moving upstream to engage those at the highest risk was the natural result of that focus. We embraced evidence-based practices such as expanding MAT harm reduction very intentionally, quadrupling the number of individuals who benefitted in the community, training and placing CRPAs' in Emergency Rooms and community centers, and making harm reduction a must-do in all our partner sites. The PPS decided that if we wanted to create a population-level effort, we needed to focus on the population, not one client at a time. Hotspotting enabled that population lens.
Eric: How has the data you've collected helped to leverage and most effectively utilize both substance use disorder (SUD) specialty providers and those providers who support the efforts of these specialty providers? What kind of bridges have been forged to provide a physical health and specialty SUD response?
Joe: Upon identification of the high-risk individuals, the program places Certified Peer Recovery Advocates and a trained clinician with SUD treatment partners to deliver peer-led, person-centered services to at-risk individuals 'where they are' in a safe and collaborative manner. The additional capacity enables substance use disorder treatment partners to provide comprehensive care management focused on reducing opioid harm, promoting a continuum of recovery, and addressing critical social determinants of health factors.
Eric: Considering these relationships, what have been some considerations for financing these services? Have there been any unique payment innovation efforts to support out-of-the-box service delivery approaches?
Joe: The hotspotting program uses alternative payment models to incentivize comprehensive care. The reimbursement model focuses on reducing opioid harm and promotes a continuum of care, leading to sustained recovery while avoiding unnecessary hospitalizations. The program's goal is to prevent overdose and death from SUD. The business case is to incentivize opioid use disorder (OUD) prevention, mitigation, and treatment. All too often, managed care organizations underfund SUD care and maintain non-aligned incentives that neither benefit the patient nor the system at large.
Eric: Tell us about the outcomes metrics you've been tracking. Are there any practical takeaways that our Alliance for Addiction Payment Reform participants can leverage effectively?
Joe: Our metrics included outreach, engagement, and service metrics. We also tracked outcomes like overdoses and SUD-related utilization.
Eric: Are there any final considerations you would like to pass along to our Alliance for Addiction Payment Reform participants?
Joe: Eric, the work of the Alliance speaks to the essence of how innovation, like hotspotting, can be scaled and spread nationally. Without proper financial incentives and value-based approaches that focus on recovery in months and years vs encounter by encounter, there can be no paradigm shift in recovery. At the provider level, I would say that enabling peer services to be included in engagement and services is incredibly valuable. This includes non-traditional settings like Emergency Rooms, police stations, EMS response, and, of course, treatment settings. Finally, with the lethality of the drug supply, we need to change the approach of waiting for individuals to come to seek services. That is the essence of hotspotting, which is actively reaching out to those at risk in an engaging, trusting, and direct way.
Eric: Joe, thanks for your thoughtful responses to this important conversation. Your comments have given us a great deal to think about when considering the potential of hotspotting from a clinical and community safety perspective.
The Alliance for Addiction Payment Reform (Alliance) is a national multi-sector alliance of health care industry leaders – including payers, health systems, recovery service providers, and subject matter experts – dedicated to aligning incentives and establishing a structure that promotes the type of integration and patient care capable of producing improved outcomes for patients, payers, and health systems. The Alliance brings together clinical, addiction, information technology, primary care, social, regulatory, and policy expertise and has logged hundreds of hours of workgroup meetings, ratifying consensus principles and outputs.
Staten Island Performing Provider System (Staten Island PPS) In 2014, Staten Island Performing Provider System (SI PPS) formed an integrated network of medical, behavioral, and social services agencies under the New York State Department of Health Delivery System Reform Incentive Payment Program (DSRIP). Founding goals included improving the quality of care, reducing costs and improving health outcomes for Staten Island's Medicaid and uninsured populations. By the end of the DSRIP Program, Staten Island PPS exceeded its goals and maintained its network to continue enhancing and refining the transformative work built in the Staten Island Community.
Today, the Staten Island PPS continues to work with its partners to improve population health outcomes, address social determinants of health, grow its network, and reduce health disparities. They are dedicated to improving health equity by holding conversations with the Staten Island community, creating educational and workforce opportunities for youth, and bridging connections with non-traditional service providers to meet people where they are in the community.